Zoom! Teeth Whitening Special at Martin Place Dental Health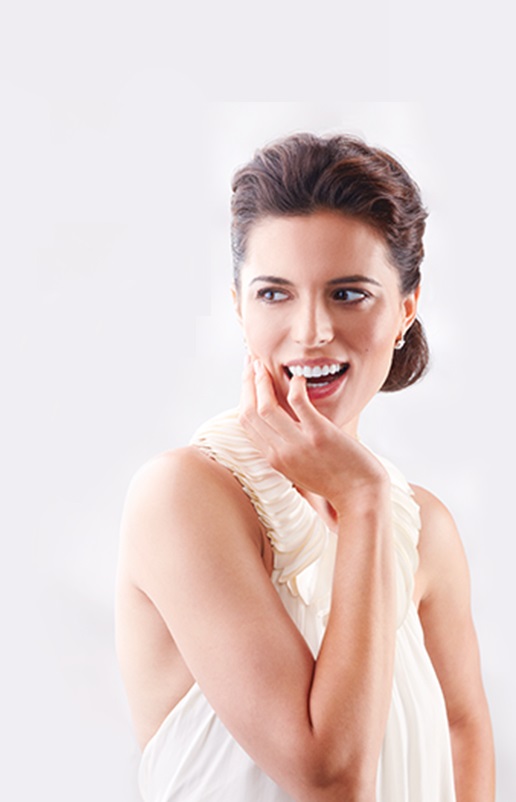 Do you want whiter teeth in just over an hour? If your answer is "Yes", then this procedure may be for you. Zoom! is a teeth whitening treatment that is fast, simple, incredibly effective and takes approx. 1 hour and 45 minutes!
Did you know that one of the most popular cosmetic dental procedures performed today is teeth bleaching? Philips Zoom! delivers optimal results, via the "advanced LED light-activated technology". "It's clinically proven to whiten teeth up to eight shades" and in one session. This convenient procedure is done in-surgery and uses a high intensity light and bleaching gel that results in a whitening effect. The whitening gel is applied to both upper and lower teeth, while the LED light triggers the gel, thereby elevating the process. This results in a dazzling, whiter smile that you can wear proudly!
Would you like to feel more confident when speaking with people? A brighter and whiter smile affords you this self-assuredness.
Zoom! In-Chair Teeth Whitening for $695 at Martin Place Dental Health
Just like you've seen on TV, whiter, brighter teeth are achievable after just 1 treatment session!
Many other Martin Place dental clinics offer Zoom teeth whitening treatments, however they are priced up to $1000! My Dental Health not only cares about your best smile but also about cares about your wallet. That's why we offer one of the most affordable teeth whitening treatments. You will receive the same great Zoom! In-chair teeth whitening treatment for only $695.
*Please note this offer does not include the take-home kit as a touch up kit*
Terms and Conditions
Patients who have not had a check up and clean appointment in the last 6 months must have a consult prior to booking in for whitening.
Check up and Clean appointment and the Zoom appointment cannot be booked back to back, must be booked separately
When booking online, patients can not book in for whitening, only for a consultation.
$100 deposit is required to secure the whitening appointment as we book for 2 hours. Cancellations on the day will incur the $100 cancelation fee.
Patients may book in for a checkup and clean and have the whitening consult included in this appointment.
How do Zoom! Teeth Whitening Treatments Work?
Light activated bleaching gel is used, resulting in teeth that are up to 8 shades whiter and within approx. 1 hour and 45 minutes!
Our dentists begin by protecting your lips and gums with rubber seals or gel
The bleaching agent is then applied to your teeth
A high-intensity light is placed over your teeth to begin the whitening process
This process is then repeated 3-4 times over the course of your session
Zoom Whitening Aftercare
After your teeth whitening procedure, there are certain things you should avoid, to gain the best results and enjoy the longest lasting effects. There are also things you can easily do, in order to achieve optimum results.
To maximise your treatment, the following should be avoided:
Refrain from consuming foods and drinks that can stain your teeth
If you can imagine something staining a white T-shirt, then it's best to avoid it
Forgo the red wine and instead, select a refreshing Semillon or other white wine
Don't use coloured mouthwash and toothpaste
Steer clear of soft drinks that are purple, pink, blue or any other bold colour
Stay away from brightly coloured fruit drinks and cordials
Cease consuming tobacco products of any kind
Best ways to enhance your teeth whitening procedure
Floss daily
Brush your teeth at least twice a day
Use anti-sensitivity toothpaste
Choose a soft bristle brush
Currently, this very special offer for our Zoom! whitening procedure means you will only pay $695.
Your smile is the first thing people notice about you and maintaining a dazzling smile is of the utmost importance to us at My Dental Health.
For more information about Philips Zoom teeth whitening, in-surgery, call us:
Take advantage of our $695 special offer at Martin Place Dental Health by calling us today or reserve your free consultation online. *Only consults can be booked online, please call to be booked in for the Zoom treatment.
If you would prefer the convenience of whitening your teeth at home, we have just the solution.
New Patient Special
Take advantage of our new patient offer, available at Martin Place Dental Health. When you choose our dental services, enjoy a gap-free (health fund rebate only) check-up and clean on your 1st visit.
New Patient Special
Pyrmont, Sydney & Martin Place Dental Health are offering all new patients on their first visit a gap-free (i.e. health fund rebate only) check-up and clean.
Find out more