Alt Media: Best Dental Care and Aquarium - Pyrmont Dental Health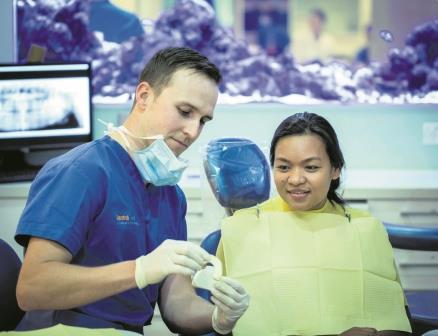 …years of experience, a friendly environment, leading edge dental care and a calming fish tank filled with brightly coloured sea life.
Alt Media - August 2018
New Patient Special
Pyrmont, Sydney & Martin Place Dental Health are offering all new patients on their first visit a gap-free (i.e. health fund rebate only) check-up and clean.
Find out more